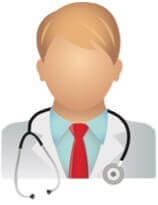 Dr. Edwin McGee

,

Heart Surgeon

Maywood, IL
- Unregistered Surgeon
Patient Recommendations (3)
"I would highly recommend this doctor and Northwestern Hospital. I was treated with respect and the doctor was very honest in answering all questions. I was released 5 days after the surgery and was back to work in 6-7 weeks. "
Posted by Sharon Busse, Mitral Valve, Valve Repair, Maze Procedure, 11/06/2012
"There is no doubt in my mind and actual fact that without Dr. McGee's intervention, my fate would have been totally different from the actual outcome. Without his intervention, the result would have been a series of unfortunate events and my survival rate would have been severely compromised. The impetus for the calamity of events prior to the care I received from Dr. McGee is from total miscommunication and the lack of a "team" approach towards a diagnosis. My story is no more important than the next person's traumatic and heart-wrenching plight for survival and seeking the best medical care. The differentiating factor in my case is that I was an emergency medi-flight patient from a community hospital to Northwestern Memorial Hospital in Chicago. After almost two (2) months of unexplained continuous symptoms and various prescribed medications, that did nothing to reduce the symptoms (merely exacerbate the situation), I now felt that I would find some answers. Upon my medi-flight arrival, a team of nurses and doctors revolved around me for the next 72 hours in the Cardiac Transplant ICU. My care was continuous and carefully monitored and executed throughout my hospitalization. Dr. McGee assembled a wonderful team to take care of my every need. The heart transplant team was preparing all the necessary paperwork for a heart transplant and ensuring that my family and I were fully educated of all the steps necessary prior to a heart transplant. However, after careful and diligent review of all my test results, it was concluded that the symptoms were caused from a defective aortic valve and repairs were necessary to the other valves in my heart. Consequently, a bovine aortic valve replacement and valvuloplasty, which strengthens the cusps to provide more support and to let the valve close tightly for the other valves, were performed. The most disheartening thought about this entire history of events is that the symptoms that I presented with originally were treated separately and not communicated properly with the supposed "team" of cardiologists in the practice. The various diagnoses were from bronchitis, an enlarged gall bladder to cardiomyopathy. If only all the doctors, from the same practice, could have actually communicated with each other, I may have been spared so many days of physical and emotional anguish. Dr. Edwin McGee epitomizes intelligence and integrity together with extraordinary surgical skills that every heart patient is searching for in a doctor. He not only assembled a highly skilled team, but also continuously and personally follows his patient's status. I must admit that my care did lack pompousness, condescension, and arrogance. However, in its place was true concern for the life of another human being. Part of the Hippocratic oath states: "I will apply, for the benefit of the sick, all measures [that] are required, avoiding those twin traps of over-treatment and therapeutic nihilism. I will remember that there is art to medicine as well as science, and that warmth, sympathy, and understanding may outweigh the surgeon's knife or the chemist's drug. I will not be ashamed to say "I know not," nor will I fail to call in my colleagues when the skills of another are needed for a patient's recovery." I have reaped in the reward that my Cardiothoracic Vascular Surgeon; Dr. Edwin McGee read and comprehended this oath. He truly is an amazing physician with an equally amazing team. Thank you for saving my life, Dr. McGee. "
Posted by Maria Leibold, Aortic Valve, Pulmonary Valve, Mitral Valve, Tricuspid Valve, Valve Repair, Valve Replacement, Median Sternotomy, 07/23/2005
"I don't overstate the facts here - Dr. Edwin McGee and his supporting team of doctors and nurses at Northwestern Memorial Hospital (NMH) saved my life. I was on a business trip in Chicago in May of 2010 when I had minor chest pain. By pure chance, I was near NMH and I decided to go to the emergency room with the idea that I would move my flight home a few hours to get this "minor" issue checked out (I was in shape 41 yro at the time and I am a marathon runner and certainly did not believe I had anything serious to worry about). Only through the persistence of the emergency room staff was it discovered that I had an aorta aneurysm and the wall of my aorta was dissecting – the situation was very dire and I was as little as minutes away from death. I needed immediate surgery to repair my aorta. Needless to say, the entire situation was surreal and I was clueless about what it all meant. The diagnosis was the first key turning point to the events that day (turns out that dissection is often misdiagnosed which results in death – actor John Ritter is a famous example). The second key turning point was that Dr. McGee was on call – he walked into the room and immediately gave me a sense of calm. He explained the procedure to me in detail and explained the options I had for the aortic valve and his plan in case certain things were discovered during the surgery. The surgery was over 9 hours through the night. My aortic root and valve were repaired. The surgery was 100% successful. Dr. McGee spent a lot of time with my family after the surgery (who had travelled to Chicago when it all went down) – as you can imagine, this was quite emotional for them because it was all out of the blue. Dr. McGee came to see me many times during my recovery and was personally involved in my post-surgery imaging work. Dr. McGee is a serious person and gives you the confidence that is so important in these life threatening circumstances. He is a surgical director at NMH and has earned his reputation as first-rate heart doctor. My recovery has been perfect. I see other doctors now for follow up examination and each one has commented on how well the aorta and valve look (positioning, function, etc.). I didn't have a choice that day to pick my doctor but I can tell you (now that one year has gone by) that fate brought me to Dr. McGee. It is my privilege and honor to recommend Dr. McGee. "
Posted by Michael McKeon, Aortic Valve, Valve Replacement, Root Replacement, 05/02/2010
> About this profile
Thanks to a verified patient recommendation, this surgeon has been included in our Surgeon Finder as an "Unregistered Surgeon". This surgeon does not have any association with this website, its educational efforts or its patient-advocacy initiatives. To see a list of "Registered Surgeons", please
click here.
> Search again