Dr. Edwin McGee
Dr. Edwin McGee

Heart Surgeon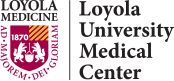 Loyola University Medical Center
2160 South First Avenue, EMS Bldg 110, Rm 6252
Maywood, IL 60153
About Dr. Edwin McGee,
Heart
Valve

Surgeon

Hello! My name is Dr. Edwin McGee and I am a cardiac surgeon having graduated from Vanderbilt University School of Medicine in 1993. To date, I have performed approximately 3,000 cardiac surgeries, of which 2,000 involved heart valve procedures. I regularly perform surgery at hospitals including Loyola University Medical Center and Hines VA Medical Center. Read more...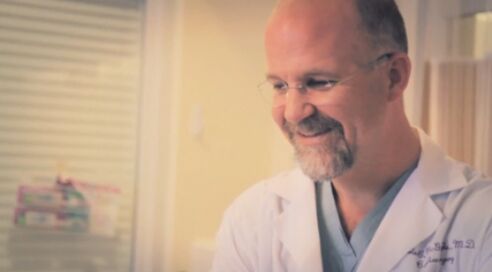 3 Patient Reviews for
Dr. McGee
"I would highly recommend this doctor and Northwestern Hospital. I was treated with respect and the doctor was very honest in answering all questions. I was released 5 days after the surgery and was back to work in 6-7 weeks. "
-- Sharon Busse, Mitral Valve, Valve Repair, Maze Procedure, 11/06/2012

"I don't overstate the facts here - Dr. Edwin McGee and his supporting team of doctors and nurses at Northwestern Memorial Hospital (NMH) saved my life. I was on a business trip in Chicago in May of 2010 when I had minor chest pain. By pure chance, I was near NMH and I decided to go to the emergency room with the idea that I would move my flight home a few hours to get this "minor" issue checked out (I was in shape 41 yro at the time and I am a marathon runner and certainly did not believe I had anything serious to worry about). Only through the persistence of the emergency room staff was it discovered that I had an aorta aneurysm and the wall of my aorta was dissecting – the situation was very dire and I was as little as minutes away from death. I needed immediate surgery to repair my aorta. Needless to say, the entire situation was surreal and I was clueless about what it all meant. The diagnosis was the first key turning point to the events that day (turns out that dissection is often misdiagnosed which results in death – actor John Ritter is a famous example). The second key turning point was that Dr. McGee was on call – he walked into the room and immediately gave me a sense of calm. He explained the procedure to me in detail and explained the options I had for the aortic valve and his plan in case certain things were discovered during the surgery. The surgery was over 9 hours through the night. My aortic root and valve were repaired. The surgery was 100% successful. Dr. McGee spent a lot of time with my family after the surgery (who had travelled to Chicago when it all went down) – as you can imagine, this was quite emotional for them because it was all out of the blue. Dr. McGee came to see me many times during my recovery and was personally involved in my post-surgery imaging work. Dr. McGee is a serious person and gives you the confidence that is so important in these life threatening circumstances. He is a surgical director at NMH and has earned his reputation as first-rate heart doctor. My recovery has been perfect. I see other doctors now for follow up examination and each one has commented on how well the aorta and valve look (positioning, function, etc.). I didn't have a choice that day to pick my doctor but I can tell you (now that one year has gone by) that fate brought me to Dr. McGee. It is my privilege and honor to recommend Dr. McGee. "
-- Michael McKeon, Aortic Valve, Valve Replacement, Root Replacement, 05/02/2010

> See 1 more patient testimonials
My Specialities &
Clinical Interests
My heart surgery specialties include:
Mitral valve repair
Tricuspid valve repair
Aortic valve preservation repair
In addition, I have research and clinical interests specific to:
Less invasive approaches for Heart Assist Devices
Education, Training & Certificates
Dr. Edwin McGee, heart surgeon, graduated from Vanderbilt University School of Medicine in 1993.
After medical school, Dr. McGee completed a General Surgery Residency at Massachusetts General Hospital (Harvard Medical School) in 2000. Then, Dr. McGee comleted a Cardiothoracic Surgery Residency, again at Massachusetts General Hospital, in 2002. Dr.McGee also completed a Heart Transplantation and Complex Valve Surgery Fellowship at Cleveland Clinic Foundation in 2004.
Dr. McGee is board certified by the American Board of Thoracic Surgery and the American Board of Surgery.
Dr. McGee was named a Top Doctor: Top Cardiothoracic Surgery in 2020 and was included in Craine's Chicago Business: 40 Under 40 in 2006.
Schedule Appointment

with Dr. Edwin McGee, MD

To schedule an appointment with Dr. McGee, you can:
Call

(708) 637-0200

right now
Request an appointment by clicking here.
The office of Dr. McGee is located at 2160 South First Avenue, EMS Bldg 110, Rm 6252, Maywood, IL 60153. To get driving directions to this office, please click the map below.
> Click for driving directions to Dr. McGee's office.
News & Online References Featuring Dr. Edwin McGee
Here is the latest news featuring Dr. Edwin McGee:
Page last updated: July 21, 2021