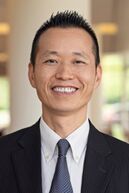 Dr. Bo Yang
Dr. Bo Yang

Heart Surgeon

University of Michigan Health
1500 E. Medical Center Dr.
Ann Arbor, MI 48109
About Dr. Bo Yang,
Heart
Valve

Surgeon

Hello! My name is Dr. Bo Yang and I am a cardiac surgeon having graduated from Xiangya Medical School, Central South University in 1995. To date, I have performed approximately 750 cardiac surgeries, of which 525 involved heart valve procedures. I regularly perform surgery at University of Michigan Health. Read more...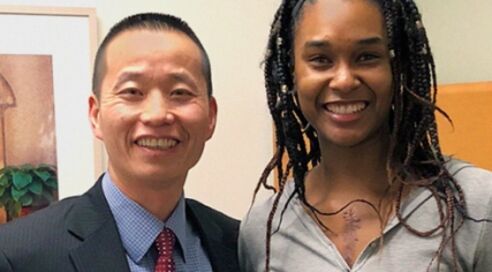 2 Patient Reviews for
Dr. Yang
"Dr. Bo Yang and his professional team performed an Aortic dissection on me thus saving my life. Doctor Yang's approach to me and my worried wife before-and-surgery was calm, professional, to the point, and reassuring. My recovery after surgery was life changing as well.
Dr. Yang's bedside manner was like we were part of his family. He revealed exactly what he needed to see for my recovery to go home. Dr. Yang saved my life.
I have made significant changes to take advantage of this 2nd chance. Dr. Yang's skill set at the team at the University of Michigan is divine."
-- Erving Collier JR , Aortic Valve, Root Replacement, 03/12/2018

"I felt so much better after my last surgery. Dr. Yang and the Michigan Medicine team allowed me to be very involved in the process. It was a give and take. I was a part of my own medical care."
-- Candice Tarter, Mitral Valve, Valve Replacement, Root Replacement, 11/03/2017

My Specialities &
Clinical Interests
My heart surgery specialties include:
Valve sparing aortic root replacement
Aortic valve repair
Aortic aneurysm repair
In addition, I have research and clinical interests specific to:
Mechanisms of thoracic aortic aneurysms
Mechanism of bicuspid aortic valve and associated aortic aneurysm
Mechanism of aortic aneurysm in Loeys-Dietz syndrome
Education, Training & Certificates
Dr. Bo Yang, heart surgeon, graduated from Xiangya Medical School, Central South University in 1995.
After medical school, Dr. Yang completed a Cardiothoracic Surgery Residency at Xiangya Hospital, Xiangya Medical School, Central South University, in Changsha, China in 1998 and a General Surgery Residency at the University of Arizona in Tuscon, Arizona in 2008.
Dr. Yang went on to complete a Fellowship in Cardiothoracic Surgery at Stanford University in Stanford, California in 2011.
Dr. Yang is board-certified by the American Board of Thoracic Surgery and has received several acknowledgments for his contribution to the advance of cardiac care. For example, in 2015, Dr. Yang was named the American Association for Thoracic Surgery Graham Foundation - Cardiothoracic Surgical Investigator Awardee.
Schedule Appointment

with Dr. Bo Yang, MD

To schedule an appointment with Dr. Yang, you can:
Call

(734) 436-3603

right now
Request an appointment by clicking here.
The office of Dr. Yang is located at 1500 E. Medical Center Dr., Ann Arbor, MI 48104. To get driving directions to this office, please click the map below.
> Click for driving directions to Dr. Yang's office.
Watch Educational Video with Dr. Bo Yang
Learn about heart valve surgery from Dr. Yang in this video:
Cardiac Innovation: Y-Incision Annular Enlargement Procedure with Dr. Bo Yang
News & Online References Featuring Dr. Bo Yang
Here is the latest news featuring Dr. Bo Yang:
Page last updated: June 1, 2023