Heart Valve Patient Survey Reveals "Active Living" a Top Priority for Patients Seeking Treatment
By
Adam Pick
- Patient, Author & HeartValveSurgery.com Founder
Published: August 5, 2020
Thanks to the support of the wonderful patients and caregivers in our community, I am happy to share that results from our recent survey were just posted.
So you know…  Over 3,400 patients and caregivers responded to our survey in 7 days!  Amazing!!!
As you will see, the survey uncovered many real-world insights about the management and the treatment of heart valve disease from the patient perspective.  The survey findings also helped us launch the "Active Living" Patient Awareness Campaign today!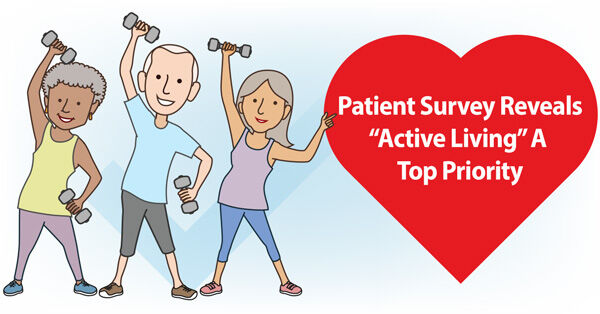 The "Active Living" Patient Awareness Campaign
The Active Living initiative comes at an important time when heart valve disease impacts more than 5 million Americans each year.  This includes 1.5 million people with aortic stenosis.
As many of you know, aortic stenosis is a very dangerous form of heart valve disease.  Research shows that 50% of severe aortic stenosis patients will not survive more than two years after the onset of symptoms unless their valve is treated.  Uggh!
Despite the risks of aortic stenosis, the American Heart Association warns that the COVID-19 pandemic has put health care "on hold" for many patients leading to heart health emergencies.
Select Survey Findings
Key findings from our survey are now available at a new educational microsite that I just posted.  The microsite also provides patients educational resources about heart valve disease, a Physician Finder and helpful downloads — including a very neat "infographic".
Some of the interesting survey findings include:
94% of survey respondents were patients
49% of heart valve patients reported a "quick return to active living" as a key factor in their treatment option selection
27% of patients wished they had treatment earlier
80% of patients are "extremely satisfied" after heart valve surgery
Keep on tickin!
Adam