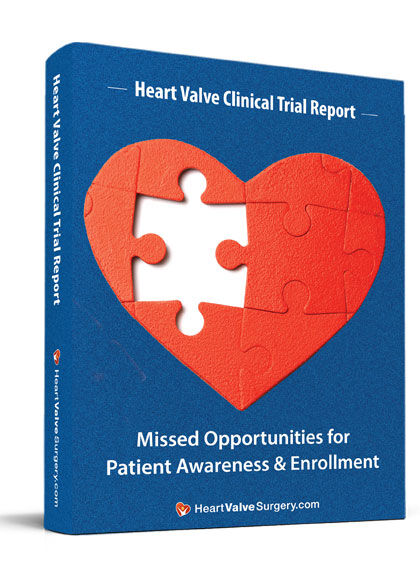 Heart Valve
Clinical Trials Report:
Missed Opportunities for Patient Awareness & Enrollment
What do patients diagnosed with valvular disease think about heart valve clinical trials? Is it true that 73% of patients cannot name a clinical trial? Do 89% of pre-operative patients want to learn about clinical trials? Would 54% of patients consider participating in a heart valve clinical trial?
Download our new complimentary report to answer these important questions and more. Plus, you will see how 1,157 heart valve patients responded to our survey about clinical trial awareness and enrollment.