Surgeon Q&A: What is a Sutureless Heart Valve Replacement?
Learn about the advantages of sutureless heart valve replacements for patients diagnosed with severe aortic stenosis from Dr. Vinod Thourani, the Chairman of the Department of Cardiac Surgery at MedStar Heart & Vascular Institute. If you didn't know, sutureless heart valve replacements are a relatively new technology for patients with aortic valve disorders. If you are wondering, "How does a sutureless heart valve work?", this is a great educational video to watch. The first sutureless valve to receive an FDA approval was the Perceval valve made by LivaNova. The FDA approval of the Perceval happened on January 11, 2016. (Video posted on May 16, 2018)
Doctor Interviewed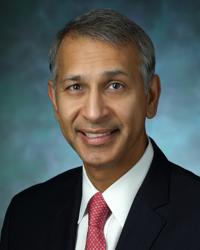 Dr. Vinod Thourani
Chief, Cardiac Surgery
MedStar Health
Washington, D.C.
(202) 877-7464