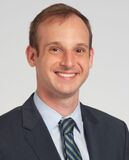 Dr. Kevin Hodges
Dr. Kevin Hodges

Heart Surgeon

Cleveland Clinic
9500 Euclid Avenue
Cleveland, OH 44195
About Dr. Kevin Hodges,
Heart
Valve

Surgeon

Hello! My name is Dr. Kevin Hodges and I am a cardiac surgeon having graduated from University of Chicago Pritzker School of Medicine in 2015. Cleveland Clinic performs more than 4,500 heart surgeries each year. All Cleveland Clinic cardiac surgeons complete between 300-400 cardiac cases per year. Read more...

3 Patient Reviews for
Dr. Hodges
"I can not be anymore grateful for the care and treatment I received from Dr Hodges and his team. Communication was very open from the beginning. Tests and preparation were ordered previously, so that Dr Hodges had all the information that he needed before surgery.
Everything went according to schedule. I was home and recovering before I knew it."
-- James Spikes, Mitral Valve, Valve Repair, 01/24/2022

"I am an 82-year old woman, living in Cincinnati, Ohio. In early August, 2021, my primary physician put me in Christ Hospital in Cincinnati because of my extreme shortness of breath and general weakness. After ten days of tests, the surgeons there informed me and my Cincinnati cardiologist that I needed a new mitral valve, but that they would not operate because the surgery was complicated by other issues and was very risky.
They referred me to Cleveland Clinic. Several days later, I was transported to that hospital. I met with Dr. Kevin Hodges, and he ordered a series of tests to assure that my physical conditions would be compatible with heart surgery.
Dr. Hodges then thoroughly explained to me and my family what the surgery would entail; it was complicated by a build-up of calcium around my aorta. Dr. Hodges carefully described what he would do during the operation, including dealing with the possibility of calcium breaking off and entering my bloodstream.
The operation went well, with no resulting complications, and I am back in Cincinnati, and getting stronger and better. Dr. Hodges had an understanding and patient bedside manner, and his knowledge and understanding gained my total confidence.
In a nutshell, God and Dr. Hodges saved my life."
-- Suzanne Poole, Mitral Valve, Tricuspid Valve, Valve Repair, Valve Replacement, Median Sternotomy, 08/23/2021

> See 1 more patient testimonials
My Specialities &
Clinical Interests
My heart surgery specialties include:
Mitral valve repair
Aortic surgery, aortic valve repair and replacement
Minimally invasive cardiac surgery, robotic surgery, atrial fibrillation surgery and reoperative cardiac surgery
In addition, I have research and clinical interests specific to:
Outcomes following surgery for mitral valve disease and hypertrophic cardiomyopathy
Education, Training & Certificates
Dr. Kevin Hodges, heart surgeon, graduated from University of Chicago Pritzker School of Medicine in 2015.
After medical school, Dr. Hodges completed an Integrated Thoracic Surgery Residency at Cleveland Clinic in 2021.
During his career, Dr. Hodges has received several acknowledgments and awards including:
* 2020 Best Research Day Presentation, Department of Thoracic and Cardiovascular Surgery, Cleveland Clinic
* 2016 and 2020 Excellence in Teaching Award, Cleveland Clinic
* 2015 Outstanding Achievement Award in Medicine, University of Chicago Pritzker School of Medicine
* 2015 Department Award for Surgery, University of Chicago Pritzker School of Medicine
Schedule Appointment

with Dr. Kevin Hodges, MD

To schedule an appointment with Dr. Hodges, you can:
Call

(888) 256-1160

right now
Request an appointment by clicking here.
The office of Dr. Hodges is located at 9500 Euclid Avenue, Cleveland, OH 44195. To get driving directions to this office, please click the map below.
> Click for driving directions to Dr. Hodges's office.
Watch Educational Video with Dr. Kevin Hodges
Learn about heart valve surgery from Dr. Hodges in this video:
Heart Valve Clinical Trials: Patient Insights from Dr. Kevin Hodges and Dr. Samir Kapadia
News & Online References Featuring Dr. Kevin Hodges
Here is the latest news featuring Dr. Kevin Hodges:
Page last updated: June 22, 2022