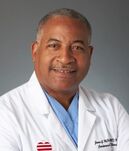 Dr. James McPherson
Dr. James McPherson

Heart Surgeon

Hollywood Presbyterian Medical Center
640 S. San Vicente Blvd. Ste. 498
Los Angeles, CA 90048

(888) 554-2305
About Dr. James McPherson,
Heart
Valve

Surgeon

Hello! My name is Dr. James McPherson and I am a cardiac surgeon having graduated from Tulane University School of Medicine in 1989. To date, I have performed approximately 4,000 cardiac surgeries, of which 1,000 involved heart valve procedures. I regularly perform surgery at hospitals including Hollywood Presbyterian Medical Center, St. John's Regional Medical Center, and Los Robles Regional Medical Center. Read more...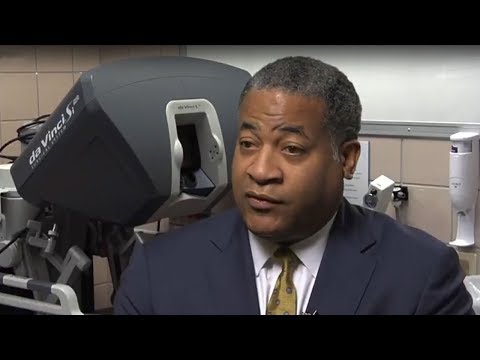 0 Patient Review for
Dr. McPherson
My Specialities &
Clinical Interests
My heart surgery specialties include:
Minimally-invasive aortic valve replacement including transcatheter aortic valve replacement (TAVR)
Aortic valve replacement
Bicuspid aortic valve surgery
Education, Training & Certificates
Dr. James McPherson, heart surgeon, graduated from Tulane University School of Medicine in 1989.
He then completed his general surgery training at St. Luke's Roosevelt Hospital Center in New York City. There, he continued his interest in cardiovascular surgery while working with Dr. George Green, a pioneer in the use of the internal mammary artery as a conduit for coronary artery bypass surgery. As Chief Resident, McPherson was awarded the Outstanding Teaching Award. Dr. McPherson returned to USC for his cardiothoracic surgery fellowship where he studied under renowned surgeon Dr. Vaughn Starnes. In addition, Dr. McPherson studied esophageal and pulmonary surgery with Dr. Tom DeMeester, an international leader in this field.
After serving four years on the USC faculty, Dr. McPherson founded the Los Angeles Cardiovascular and Thoracic Surgery Group, focusing on minimally invasive heart valve surgery, early diagnosis and treatment of lung cancer. In 2016, he joined Cardiovascular and Thoracic Surgeons of Ventura County expanding patient outreach to include both Los Angeles and Ventura Counties. His practice is focused on minimally invasive cardiac surgery, including trans catheter aortic valve replacement (TAVR), treatment of lung cancer using the DaVinci robotic platform and endovascular treatment of thoracic and abdominal aortic aneurysms. Under Dr. McPherson's leadership, St. John's has grown to become one of the busiest robotic thoracic surgery programs in Southern California. He is a firm believer that minimally invasive approaches decrease both postoperative pain, hospital length of stay and will lead to earlier treatment and better outcomes.
Dr. McPherson continues to serve the community by mentoring high school and college students who are pursuing a career in medicine. He serves on the St. John's Foundation Board of Directors. He is fluent in English and Spanish and has made numerous television and radio appearances educating the public on heart, lung and vascular disease. In his free time, he enjoys travel and is an avid fan of tennis, scuba diving and college football. He is also passionate about music and listens to an eclectic variety of music ranging from Miles Davis to Mozart. Dr. McPherson and his wife Valarie live in Westlake Village, California.
Dr. McPherson is a member of the following societies:
* Fellow, American College of Surgeons * Society of Thoracic Surgeons * National Medical Association * American Medical Association * American College of Surgeons, Associate Fellow * American College of Cardiology, Candidate * American Heart Association
Dr. McPherson is board-certified by the American Board of Thoracic Surgery.
Schedule Appointment

with Dr. James McPherson, MD

To schedule an appointment with Dr. McPherson, you can:
Call

(888) 554-2305

right now
Request an appointment by clicking here.
The office of Dr. McPherson is located at 640 S. San Vicente Blvd. Ste. 498, Los Angeles, CA . To get driving directions to this office, please click the map below.
> Click for driving directions to Dr. McPherson's office.
News Featuring Dr. McPherson
Here is the latest news featuring Dr. James McPherson:
Page last updated: July 2, 2020