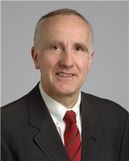 Dr. Gosta Pettersson
Dr. Gosta Pettersson

Heart Surgeon

Cleveland Clinic
9500 Euclid Avenue
Cleveland, OH 44195
About Dr. Gosta Pettersson,
Heart
Valve

Surgeon

Hello! My name is Dr. Gosta Pettersson and I am a cardiac surgeon having graduated from Gothenburg University - Sweden in 1971. To date, I have performed approximately 15,000 cardiac surgeries, of which 3,000 involved heart valve procedures. I regularly perform surgery at Cleveland Clinic. Read more...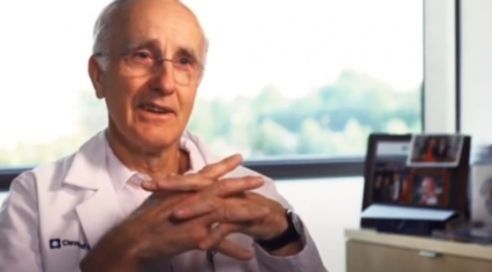 21 Patient Reviews for
Dr. Pettersson
"Described by multiple people as likely the most experienced cardiothoracic surgeon currently practicing in the world.
Dr. Pettersson is quiet but completely confident in his approach. Gave me a sense of peace and comfort going into the operating room being operated on by him. His PA, Jacqueline, was great and spent quite a bit of time helping me while I was in the hospital for a week post surgery along with all the nurses.
I will remember him and the team at the Cleveland Clinic for the rest of my life!"
-- Zachary Bynum, Aortic Valve, Valve Replacement, Root Replacement, 06/19/2021

"Dr. Gosta Pettersson was described to me by numerous professionals at the Cleveland Clinic as likely the most skilled surgeon still practicing in the entire world.
Dr. Pettersson is quiet and very straightforward, and he has earned that right with his enormous experience. He will exude confidence and radiate a sense of sureness. He will answer your questions and make you confident in his surgical approach.
My valve-sparing aortic root replacement took just less than five hours, and I woke up without a ventilator and only one chest tube. I was out of the ICU in 18 hours and left the hospital on post-op day five.
The results were excellent and I had no complications. Dr. Pettersson's skill and technical ability is evident, but his humble attitude and extensive experience looms over all else in his presence.
It feels great to have been operated on by the best of the best. The greatest of all time. Dr. Pettersson is rumored to be retiring soon, but ask anyone at Cleveland Clinic, and they will process their affection for this giant of a surgeon. Thank you, Dr. Pettersson."
-- Taylor Fox, Aortic Valve, Valve Repair, Root Replacement, David Procedure, 02/02/2021

> See 19 more patient testimonials
My Specialities &
Clinical Interests
My heart surgery specialties include:
Adult Congenital Heart Surgery,
Aortic Valve Repair and Preservation (including remodeling and reimplantation) and Replacement (including homograft and Ross Procedure
Surgical treatment of patients with endocarditis
In addition, I have research and clinical interests specific to:
Complex Operations - with Emphasis on Reoperations
Aortic Vale and Root Procedures with Emphasis on Valve Repair and Sparing Procedures
Endocarditis, right ventricular function, adult congenital heart disease
Education, Training & Certificates
Dr. Gosta Pettersson, heart surgeon, graduated from Gothenburg University - Sweden in 1971.
After medical school, Dr. Pettersson completed a Thoracic Surgery Residency in 1981. In addition to being board certified in the United States, Dr. Pettersson is also certified by the European Board of Thoracic & Cardiovascular Surgeons for Thoracic & Cardiovascular Surgery.
During his career, Dr. Pettersson has received many acknowledgements, awards and special credentials including:
* 2013 - Master Clinician Award, Cleveland Clinic, Innovations & Patents, bronchial artery revascularization in lung transplantation * 2010 – Bruce Hubbard Stewart Memorial Award for Humanistic Medicine, Cleveland Clinic * 2007 - Peter and Elizabeth C. Tower and Family Endowed Chair in Cardiothoracic Research, Miller Family Heart & Vascular Institute * Honorary Member, Finnish Surgical Society * Honorary Member, Lithuanian Thoracic Surgery Society * Honorary Member, Romanian Scientific Society * Bruce Hubbard Steward Award for Humanistic Medicine
Schedule Appointment

with Dr. Gosta Pettersson, MD

To schedule an appointment with Dr. Pettersson, you can:
Call

(216) 242-4595

right now
Request an appointment by clicking here.
The office of Dr. Pettersson is located at 9500 Euclid Avenue, Cleveland, OH 44195. To get driving directions to this office, please click the map below.
> Click for driving directions to Dr. Pettersson's office.
News & Online References Featuring Dr. Gosta Pettersson
Here is the latest news featuring Dr. Gosta Pettersson:
Page last updated: July 21, 2021