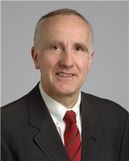 Dr. Gosta Pettersson
Dr. Gosta Pettersson

Heart Surgeon

Cleveland Clinic
9500 Euclid Avenue
Cleveland, OH 44195
(888) 470-4836
About Dr. Gosta Pettersson,
Heart
Valve

Surgeon

Hello! My name is Dr. Gosta Pettersson and I am a cardiac surgeon having graduated from Gothenburg University - Sweden in 1971. To date, I have performed approximately 15,000 cardiac surgeries, of which 3,000 involved heart valve procedures. I regularly perform surgery at Cleveland Clinic. Read more...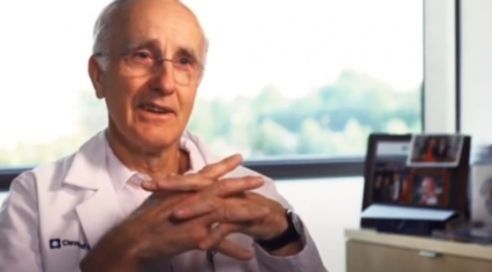 14 Patient Reviews for
Dr. Pettersson
"Besides being an extremely skilled surgeon, Dr. Pettersson is a kind, caring and thoughtful man. He is candid and honest and "shoots straight". His team raves about him, the cardiologists think the world of him and he responds to challenges with creative solutions. He is most at home in the OR where his personality and confidence overflow and positively infect the surgical team (and patient).
Dr. Pettersson will invest *at least* as much as you do in your care! He answered all my questions before surgery, even returning to the office to do so! He came to see me three times while in recovery and my surgical outcome has been exemplary (5 weeks post recovery). I have had no complications whatsoever. (My primary care physician had to lean in hard, close his eyes and concentrate when listening to my heart because he has not heard such a quiet aortic valve before.)
At Dr. Pettersson's suggestion, I had the Ozaki Procedure and recommend younger patients research the technique and seek him out if you want to avoid a mechanical valve and are not quite convinced receiving successive bioprosthetic valves will meet your longevity goals.
My thanks go out to Dr. Pettersson, the entire surgical team and the ICU and cardiac nursing staff. Collectively, they gave me a gift! I am so very grateful!"
-- Rob Sparling, Aortic Valve, Valve Replacement, 09/26/2018

"I would like to thank Dr. Gosta Pettersson and his entire surgical team for successfully performing a Bentall Procedure on me (6) weeks ago. Dr. Pettersson you truly are one of the best surgeon's in the world.
I would also like to thank the nurses who took care of me for (3) days in ICU and the nurses who took are of me during my time in the step-down unit.
Last, but not least I would like to personally thank (Marty) for taking such wonderful care of me during my stay. Your an amazing person and the Cleveland Clinic is fortunate to have you as an employee.
The Bentall procedure is a very delicate cardiac surgery operation involving a composite graft replacement of the aortic valve, aortic root and ascending aorta, with re-implantation of the coronary arteries into the graft including the implantation of a mechanical valve."
-- Gavino Veyrano, Aortic Valve, Valve Replacement, Root Replacement, 08/15/2016

> See 12 more patient testimonials
My Specialities &
Clinical Interests
My heart surgery specialties include:
Adult Congenital Heart Surgery,
Aortic Valve Repair and Preservation (including remodeling and reimplantation) and Replacement (including homograft and Ross Procedure
Surgical treatment of patients with endocarditis
In addition, I have research and clinical interests specific to:
Complex Operations - with Emphasis on Reoperations
Aortic Vale and Root Procedures with Emphasis on Valve Repair and Sparing Procedures
Endocarditis, right ventricular function, adult congenital heart disease
Education, Training & Certificates
Dr. Gosta Pettersson, heart surgeon, graduated from Gothenburg University - Sweden in 1971.
After medical school, Dr. Pettersson completed a Thoracic Surgery Residency in 1981. In addition to being board certified in the United States, Dr. Pettersson is also certified by the European Board of Thoracic & Cardiovascular Surgeons for Thoracic & Cardiovascular Surgery.
During his career, Dr. Pettersson has received many acknowledgements, awards and special credentials including:
* 2013 - Master Clinician Award, Cleveland Clinic, Innovations & Patents, bronchial artery revascularization in lung transplantation * 2010 – Bruce Hubbard Stewart Memorial Award for Humanistic Medicine, Cleveland Clinic * 2007 - Peter and Elizabeth C. Tower and Family Endowed Chair in Cardiothoracic Research, Miller Family Heart & Vascular Institute * Honorary Member, Finnish Surgical Society * Honorary Member, Lithuanian Thoracic Surgery Society * Honorary Member, Romanian Scientific Society * Bruce Hubbard Steward Award for Humanistic Medicine
Schedule Appointment

with Dr. Pettersson

To schedule an appointment with Dr. Pettersson, you can:
Call

(888) 470-4836

right now
Request an appointment by clicking here.
The office of Dr. Pettersson is located at 9500 Euclid Avenue, Cleveland, OH 44195. To get driving directions to this office, please click the map below.
> Click for driving directions to Dr. Pettersson's office.