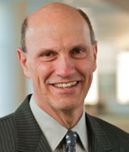 Dr. G. Michael Deeb
Dr. G. Michael Deeb

Heart Surgeon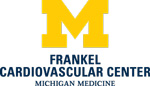 The University of Michigan Frankel Cardiovascular Center
1500 E. Medical Center Dr.
Ann Arbor, MI 48104
(734) 548-9695
About Dr. G. Michael Deeb,
Heart
Valve

Surgeon

Hello! My name is Dr. G. Michael Deeb and I am a cardiac surgeon having graduated from University of Pittsburgh in 1975. To date, I have performed approximately 6,300 cardiac surgeries, of which 3,500 involved heart valve procedures. I regularly perform surgery at The University of Michigan Frankel Cardiovascular Center. Read more...
10 Patient Reviews for
Dr. Deeb
"Dr Deeb put my anxieties at ease prior to surgery. It's been 7 weeks since my operation and I feel completely normal. I've been pain-free for several weeks. I've started cardio-rehab this week and I feel confident that my recovery will continue to improve. I am very satisfied with Dr Deeb and the entire staff at the University of Michigan."
-- Robert Bindschatel, Aortic Valve, Valve Replacement, Root Replacement, 07/19/2016

"Dr. Deeb has been great. The Frankel Medical Center at the University of Michigan has been outstanding. I have had nothing but positive interactions with the entire staff. Dr. Deeb was nothing but positive in all our discussions prior to surgery, I indicated because of my work I did not want a mechanical valve replacement with the need for taking blood thinners for ever. He agreed and gave me my other options. As far as results, surgery was on Tuesday at 7:30 with bicuspid valve replacement and ascending aortic aneurysm removed and replaced with a synthetic aorta. I was discharged on Friday at 12:30. "
-- ed kluge, Aortic Valve, 08/19/2014

> See 8 more patient testimonials
My Specialities &
Clinical Interests
My heart surgery specialties include:
Aortic valve repair and replacement (traditional open, valve-sparing, minimally invasive and percutaneous)
Mitral valve repair and replacement
Aortic aneurysm repair
In addition, I have research and clinical interests specific to:
Patient outcomes after operative and medical therapy for thoracic aortic disease and aortic valvular disease
Trascatheter aortic valve replacement (TAVR)
Education, Training & Certificates
Dr. G. Michael Deeb, heart surgeon, graduated from University of Pittsburgh in 1975.
After medical school, Dr. Deeb completed a General Surgery Residency at the University of Pittsburgh in 1980. Then, he completed a Cardiothoracic Surgery Residency at the University of Pittsburgh in 1982.
Dr. Deeb is certified by the American Board of Thoracic Surgery and has received several awards including:
* Dean's Award for Outstanding Clinician, University of Michigan Medical School, Ann Arbor, MI (2007)
* Forest Dewey Dodrill Award for Excellence, Outstanding Clinician, American Heart Association, Detroit, MI (2008)
* League of Clinical Excellence, University of Michigan, Ann Arbor, MI (2012)
Schedule Appointment

with Dr. Deeb

To schedule an appointment with Dr. Deeb, you can:
Call

(734) 548-9695

right now
Request an appointment by clicking here.
The office of Dr. Deeb is located at 1500 E. Medical Center Dr., Ann Arbor, MI 48109. To get driving directions to this office, please click the map below.
> Click for driving directions to Dr. Deeb's office.