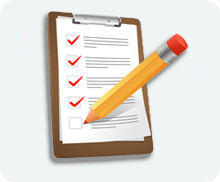 Following a severe diagnosis, patients typically proceed through a series of steps in preparation for surgery.

At times, this can be confusing and frustrating -- scheduling doctor appointments, dealing with insurance companies, etc.

To best prepare the patient, HeartValveSurgery.com has created a checklist of recommended steps and proven resources designed to help you avoid stress, know what to expect and enhance recovery.