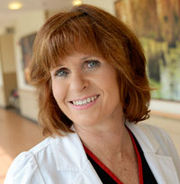 Hi, my name is Beverly Mansker and I am the heart valve clinic coordinator for Florida Hospital. At the Florida Hospital, we realize that patients who are facing heart surgery will encounter many challenges, questions and concerns regarding their treatment.
As a key member of our heart surgery team, I'm here to help you navigate the full spectrum of services -- from accessing the latest medical research, to psychological and nutritional counseling.
Whether its coordinating appointments, assisting with insurance issues, or just a heart-to-heart chat, I'll ensure you receive the care you need when you need it.
Warm regards, Beverly Mansker (866) 306-9263