Sutureless Heart Valve Education Center Launches!
By Adam Pick on January 26, 2016
Great news! Last week, the Food & Drug Administration (FDA) approved a sutureless heart valve replacement for the treatment of aortic stenosis. So, to educate you about sutureless heart valve replacements, we just launched a patient education center about this innovative therapy for aortic stenosis. To see it, click here.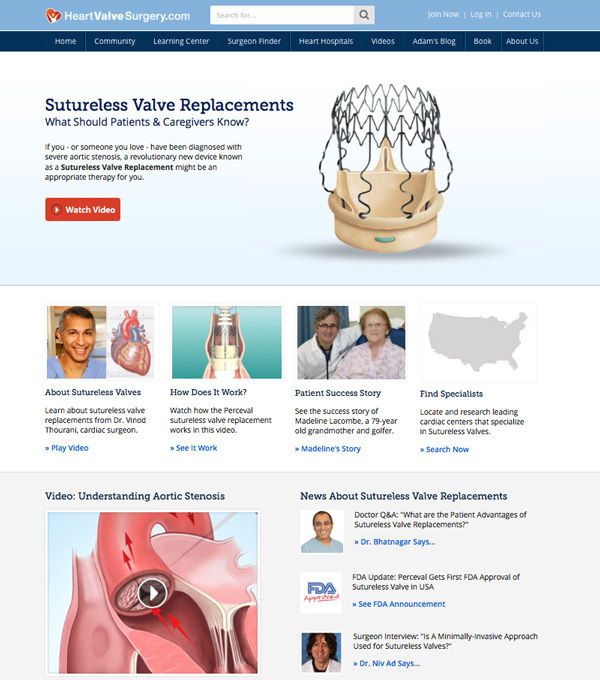 The Sutureless Heart Valve Education Center

As we roll-out this new platform, I would like to extend a special thanks to all the clinicians who supported this effort including Dr. Niv Ad, Dr. Gorav Ailawadi, Dr. Gabriel Aldea, Dr. Gopal Bhatnagar, Dr. Reza Dabir, Dr. Leonard Girardi, Dr. Bartly Griffith, Dr. William Kessler, Dr. Eric Roselli, Dr. Rakesh Suri and Dr. Vinod Thourani.
I would also like to extend a huge "Congratulations!" to LivaNova, the company that manufactures the Perceval valve!!!!
Keep on tickin!
Adam
Adam's Newest Blogs
Adam's Newest Posts