The Facts About TAVR
In 2011, the FDA approved the first transcatheter aortic valve replacement (TAVR) device for inoperable or high risk patients with severe aortic stenosis.
Use this section of HeartValveSurgery.com to learn the facts about TAVR, see patient success stories and find experienced medical providers.
Watch Video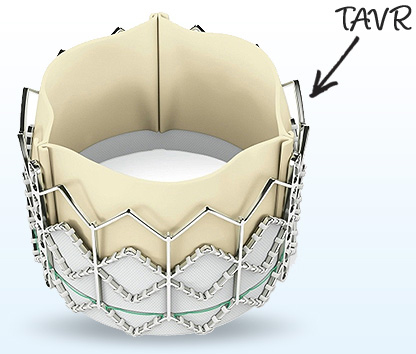 TAVR & Aortic Stenosis Updates

Over 90 Facebook Likes! Dr. Mathew Williams discusses the two approaches for a TAVR procedure.
> Read More

Patient Story: Doris Snyder receives TAVR at 102 years of age at Northwestern Memorial Hospital.
> Watch Video

First TAVR device approved by FDA for inoperable and high risk patients with aortic stenosis.
> Learn More
Our TAVR Patient Success Stories