Dr. Timothy George
,

Heart Valve Surgeon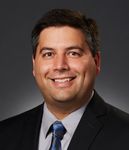 Hello! My name is Dr. Timothy George and I am a cardiac surgeon having graduated from Emory University School of Medicine in 2007. To date, I have performed approximately 400 cardiac surgeries, of which 200 involved heart valve procedures. I regularly perform surgery at The Heart Hospital Baylor Plano. Read more...

6 Patient Reviews for Dr. George
"Dr. George was very thorough & detailed in explaining the surgery. Very attentive after surgery and nice bedside manner. "
-- Charles Franklin, Aortic Valve, 05/01/2017

"Dr. George is a exceptional person and surgeon . Without reservation I would highly recommend him. I came by air flight in critical conditation . He replaced my mitral valve . I am eight weeks out of the hospital and doing excellent. He has an amazing bedside manner always up and takes time to answer any question . He talked to my family both before and after surgery at length to let them know what he was going to do."
-- Nancy Saucedo, Mitral Valve, Valve Replacement, 03/26/2017

> See 4 more patient testimonials
My Specialities & Interests
Specific to heart valve surgery, you should know that I have several specialties including:
Minimally invasive mitral valve repair
Minimally invasive mitral valve replacement
Minimally invasive tricuspid valve repair
In addition, I have research and clinical interests specific to:

Education, Training & Certificates
Dr. Timothy George, heart surgeon, graduated from Emory University School of Medicine in 2007.
After medical school, Dr. George completed a General Surgery Residency at The Johns Hopkins Medical Institutions in 2014 and a Cardiothoracic Surgery Residency at The University of Virginia in 2016.

Schedule Appointment with Dr. George
To schedule an appointment with Dr. George, you can:
Call

(888) 328-4574

right now
Request an appointment by clicking here.
The office of Dr. George is located at 4708 Alliance Blvd. , Plano, TX 75093.
To get driving directions to this office, please click the map below.
> Click for driving directions to Dr. George's office.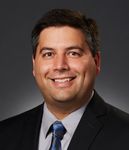 More About
Dr. Timothy George
The Heart Hospital Baylor Plano
4708 Alliance Blvd.
Plano, TX 75093
(888) 328-4574

Download Surgeon Guide
Have A Question? Call Us at (888) 725-4311
HeartValveSurgery.com
P.O. Box 4049
Redondo Beach, CA 90277
Phone: (888) 725-4311

© 2017 HeartValveSurgery.com. All Rights Reserved