Dr. Takeyoshi Ota
,

Heart Valve Surgeon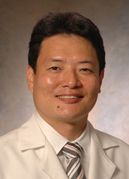 Hello! My name is Dr. Takeyoshi Ota and I am a cardiac surgeon having graduated from Kobe University (Japan) in 1999. To date, I have performed approximately 1,500 cardiac surgeries, of which 1,000 involved heart valve procedures. I regularly perform surgery at University of Chicago Medical Center. Read more...

59 Patient Reviews for Dr. Ota
"I'm one lucky guy!"
-- Ronald Zivkovic, Aortic Valve, Valve Replacement, 07/21/2017

"I am very thankful and grateful for Dr. Ota. To be alive after people telling me the negative outcome. I'm very appreciative and would recommend him to anyone and everyone who would listen to my story!"
-- Michelle McLaughlin, Aortic Valve, Valve Repair, 07/08/2017

> See 57 more patient testimonials
My Specialities & Interests
Specific to heart valve surgery, you should know that I have several specialties including:
Aortic valve repair and valve sparing surgery
Complex aortic and aortic root surgery
Mitral valve repair
In addition, I have research and clinical interests specific to:
Aortic valve repair and valve sparing surgery
Transcatheter aortic valve replacement (TAVR)
Aortic root surgery

Education, Training & Certificates
Dr. Takeyoshi Ota, heart surgeon, graduated from Kobe University (Japan) in 1999.
After medical school, Dr. Ota completed a General and Cardiothoracic Surgery Residency at Kobe University Hospital in Japan in 2008.
Then, Dr. Ota continued his training at the University of Pittsburgh Medical Center by completing an Advanced Cardiac Surgery Fellowship, an Advanced Cardiac / Heart-Lung Transplant and Ventricular Assist Device (VAD) Fellowship from 2008 to 2011.
Finally, Dr. Ota completed an Advanced Cardiac and VAD / Heart Transplant Fellowship in 2013 at the Columbia University Medical Center in New York.

Schedule Appointment with Dr. Ota
To schedule an appointment with Dr. Ota, you can:
Call

(773) 942-2659

right now
Request an appointment by clicking here.
The office of Dr. Ota is located at 5841 S. Maryland Ave, Chicago, IL 60637.
To get driving directions to this office, please click the map below.
> Click for driving directions to Dr. Ota's office.