"If I Have Moderate Aortic Stenosis, Why Should I Wait To Have Valve Replacement Surgery?" Asks Paul
I just had a very interesting conversation with Paul about the progression of aortic stenosis and the timing of heart valve replacement surgery.
During our chat, Paul asked, "Adam – I am 71 and have been diagnosed with aortic stenosis for over 10 years now. Recently, the disease progressed from mild to moderate. My cardiologist does not believe surgery is needed yet. I don't want the stenosis to become 'severe' knowing the damage it can cause. Why am I being told to wait for surgery? Thanks, Paul"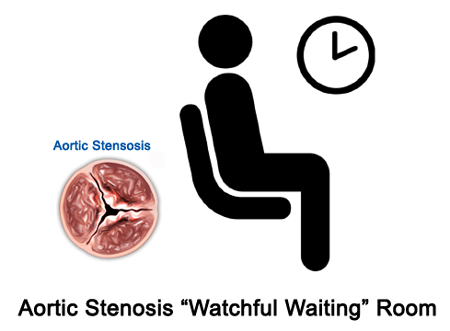 Paul asked a great question. That said, I wanted to provide Paul a great answer.
So, I contacted Dr. Ali Khoynezhad, a leading cardiac surgeon at Cedars-Sinai Medical Center in Los Angeles, California. During his career, Dr. Khoynezhad has performed over 1,700 cardiac procedures of which more than 650 involved heart valve surgery.

Dr. Ali Khoynezhad – Cedars-Sinai Medical Center
In his response to Paul's question, Dr. Khoynezhad first addressed symptoms related to a narrowed, aortic heart valve:
If the patient is asymptomatic and has moderate aortic stenosis, the patient will not require an operation… Because the risk of the operation is greater than 'watchful waiting'. However, close follow-up with serial echocardiography is warranted — every one to two years.
Dr. Khoynezhad continued to discuss surgical approaches for patients experiencing aortic valve stenosis symptoms:
Onset of symptoms in patients with severe or moderate aortic stenosis is an indication for aortic valve surgery. Outcomes of aortic valve replacement vary significantly at different cardiac centers. Some patients seek their heart surgeon in advance, so they are prepared when they develop symptoms of aortic valve stenosis. Heart valve replacement through a mini-sternotomy is an attractive alternative that cuts down on recovery and hospital stay. This option should be discussed with your heart surgeon. Alternatively, transcatheter valve replacement — without use of heart-lung machine — is also an attractive alternative in high-risk patients with severe aortic stenosis.
Thanks to Paul for his question and a special thanks to Dr. Khoynezhad for sharing his clinical expertise with our community. To learn more about Dr. Khoynezhad, please click here.
Keep on tickin!