Open Heart Surgery Scar For Women – Jenny's Picture Request
Jenny must be tired of seeing my scar sprinkled throughout this website. She asks, "Adam – Do you have any pictures of incision scars for women who have had open heart surgery? I'm getting ready for open heart surgery and would like to see what my chest scar might look like."
Well, I do have three pictures of women which show an open heart surgery scar at different stages of the recovery. The picture below shows a woman still in the hospital (shortly after surgery).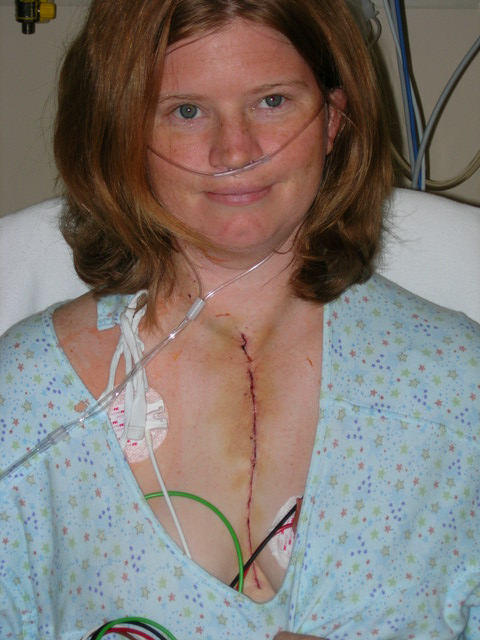 The next picture shows a lady who appears to be fully recovered. You need to look real close to see the incision scar which is no longer red (as shown above) but white. Yes, this picture is a little artsy but it does a good job showing just how well the skin can heal.
Finally, here is a picture of Mary Billings. I met Mary on my honeymoon in Fiji. She was working at the hotel that Robyn (my wife) and I were staying at. After speaking with Mary, we quickly learned that we both shared a unique commonality – heart valve surgery.
I hope that helps show what an open heart surgery scar looks like for a woman. If you have any pictures that you would like to add to this blog, please leave a response.
Keep on tickin!