Posted on January 22nd, 2008 under Surgeons & Clinics.
I'm not sure about you…
But, as I prepared for my heart valve surgery, one of the many critical questions I wanted to answer was, "Which are the best heart care facilities?" and "Who are the best heart valve surgeons?"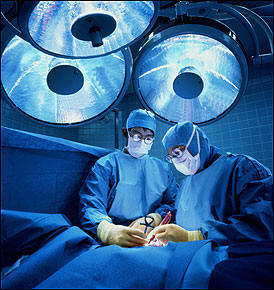 I did ALOT of research on the topic of cardiovascular disease treatment – best hospitals and surgeons. (So you know, I consider heart valve disease in the realm of cardiovascular disorders although others may consider the term isolate to arteries and veins.)
That said, a lot of my research ended up in my book. However, I have also placed a number of cardiothoracic surgeon profiles in this blog and within my website. I have posted profiles for each of the following heart surgeons here – Vaughn Starnes (Los Angeles), Paul Stelzer (New York City), Eric Roselli (Cleveland), Gosta Pettersson (Cleveland), Kevin Accola (Florida) and more. You can also click here to research over 1,000 heart valve surgeons.
Specific to the best hospitals for cardiovascular disease treatment, here is a link from US News And World Report that has some interesting information about the best hospitals for cardiac care in the United States. They list the top five heart specialty hospitals as:
The Cleveland Clinic (Ohio)
Mayo Clinic (Minnesota)
Brigham and Women's Hospital (Massachusetts)
John Hopkins Hospital (Maryland)
Massachusetts General Hospital (Massachusetts)
Don't forget to click here to visit our new Heart Valve Clinics Directory.
If you have any doctors or hospitals you would like me to profile in this blog, please let me know. You can email me or leave a reply below.
I hope this helps you know a little bit more on the topic of cardiovascular disease treatment – best surgeons and hospitals. To learn more about highly recommended heart valve surgeons, please visit the Heart Valve Surgeon Finder, our free heart valve surgeon directory.
Keep on tickin!